Ice Corporate Consulting delivers a full range of

strategic and operational consulting services

to assist organisations to

improve performance, reduce costs

and increase staff satisfaction.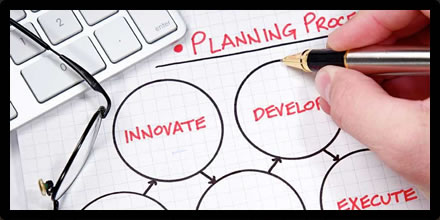 Frequently Asked Questions

What does Ice Corporate stand for?
Really two answers to that: One is that 'Ice Corporate Consulting' IS a bit of a mouthful, so it was actually our Clients' people who started using the acronym and 'The Ice Corporate Team' has just always been what they've called us. The other way to look at that question is "What do we stand for?" and the answer to that is, Ice Corporate stands for: EXCELLENCE in everything we do; ALWAYS doing right by our clients; and ALWAYS doing what we say we will do.
Why should I choose Ice Corporate over any other Consultancy?
Ice Corporate has a success story and an approach that many clients find refreshingly different, a great alternative to the ''Biggies''. All of us, from top to bottom, are involved (so there's no 'A' team then 'B' team), we are on the ground not in the boardroom, and we are not 'recommenders' - we work at the grass roots level through implementation and beyond that through the bedding down period inherent in any change or improvement. We constantly engage our clients' people and actually make it 'fun'. Several of our clients who had previously been involved with many of the larger firms have referred to us as 'a breath of fresh air'.
How do you determine what and how you can assist my organisation?
First by understanding your objectives and sometimes even helping you formulate or revise them. Then by understanding what are the barriers that are, or are likely to be, getting in the way (some are obvious, many are not). The Ice Corporate team will conduct an extensive Diagnostic Analysis to determine these, and to develop a game plan to address them. Because many of the real barriers are beneath the surface, it is vital that staffs are involved in this right from the outset. The game plan will be developed with you, signed-off by you, and then rolled out to the entire organisational levels.
And after that, you write a report of your findings and recommendations?
No. The business landscape is littered with consultant reports and recommendations that have either never taken root, or have and then quickly withered on the vine. It is too easy to make grandi- ose recommendations when you are not accountable for seeing them through to fruition. Ice Corporate is. And your managers have day jobs, and many areas to focus on. Seeing these changes through is our day job and we have one focus.
What sectors of Business have you worked for in the past?
These Include;
Financial Services: Banks, Multinational Insurance Companies, Fund Managers Manufacturing: Leading Automotive Manufacturer
Airline: Industry International and Domestic Carrier
Education: Leading Australian University
IT: Multinational Software Development House
Public Sector: Diagnostic Laboratories Division of a major public hospital
Federal Government: Strategic Advice and Implementation of Improvement Strategies

And, in terms of areas of focus, include:
Front line service providers Call centre's, Help Desks
Internal service Finance, IS, HR, Payroll, OD, Training & Development, Industrial relations
Back room service providers New Business Processing, Product Administration, Client Maintenance, Payments and Claims
Can I talk to some of the Executives who you've done work for in my field/industry?
Absolutely they are the best people to address all of these questions. In terms of finding out how we operate, how we relate to your people, do we get results, do we do what we say we will. We are delighted for you to talk to any of our clients, regard- less of field or industry. Many of them have actually become close friends over the years, which is probably rare in our business.
What is the first step in gaining a better understanding of what the Ice Corporate guys can do for me?
We will be only too happy to meet you and have an obligation free discussion regarding your plans for the future Click here to contact us
Contact Us
Client Portfolio
Some of our recent clients include;