Ice Corporate Consulting delivers a full range of

strategic and operational consulting services

to assist organisations to

improve performance, reduce costs

and increase staff satisfaction.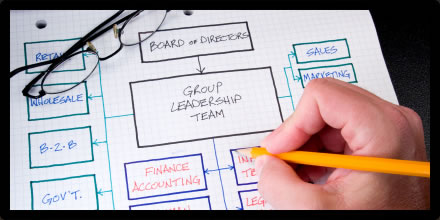 About Ice Corporate Consulting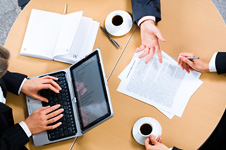 Since the inception of Ice Corporate Consulting in Australia in 1992, our focus has been on improving organisational effectiveness and particularly on customer service, internally as well as externally.
With values and approaches that our clients find quite divergent from traditional management consultancies, we have gained a great deal of credibility in a relatively short period of time with a list of Clients who are the leaders in their respective industries.
A breath of fresh air
Our 'Service Excellence' and 'Client Retention' programs have been written about in The Australian Financial Review. And our approach to helping our clients reduce costs has been frequently referred to as 'Gain Without Pain'. Many of our clients have referred to us as 'a breath of fresh air'. All of our clients refer to us as 'The Ice Corporate Team'.
Team-based environment
Ice Corporate is a team-based environment, and this permeates through everything we do, internally as well as externally. We believe in the value of empowerment and individual contribution, and that these are maximised within the framework of a high-performance team. These beliefs are inherent in our values, and drive everything we do.
We believe
That the only way to be sure that we are doing the right thing for our Clients and ourselves is to be driven by:

Ethical Behavior

Courage
Quality Thinking

Challenge

Commitment To Performance Excellence

A Refusal To Be Complacent

Fun
Our Expertise
Ice Corporate delivers a complete range of services to help companies address the critical links between customer satisfaction, staff satisfaction, and profitability. Our areas of expertise include:
Improving organisational effectiveness through process re-engineering and work flow design
Enhancing customer service by optimising the service-profit value chain
Implementing strategy through people
Implementing business performance measurement systems
Leadership and Team development
Cultural Change and Change Management
Development of training curricula tailored to your needs
Enhancing Employee Self Service and Management Self Service processes through our unique Work Request and Contract Letter Systems
Adaptive Recommendations
One of our main principles as a management consultancy is that we are not prescriptive with our recommendations. Each company we partner with has different business challenges which we address by leveraging best practice but adapting our recommendations to suit each company's individual personality and culture.
Contact Us